16.02.2018
Lunch with RGI | IDD Takeaways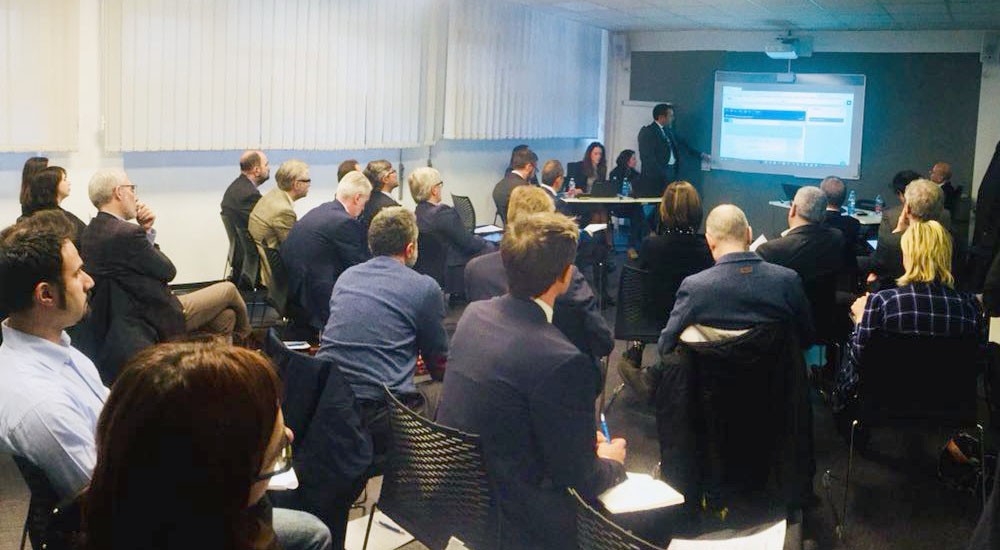 Yesterday February 15th, RGI organized "Lunch with RGI – IDD Takeaways" event in RGI Academy in Milan.
The event is part of the new RGI initiatives dedicated to our clients: a couple of hours full of ideas on how to get ahead of IDD (Insurance Distribution Directive) and have the compliance solution ready before the time runs out!
The IDD regulation intends to strengthen consumer protection, improve the competitive landscape of the European insurance industry, and reduce cross-sectoral inconsistencies.
To help Insurers in the compliance, RGI has extended its product configurator PASS_Products to provide an End 2 End "Product Administration System" that supports the POG (Product Oversight Governance) requirements.
During the morning, Pierpaolo Marano (Associate professor of Insurance law at Università Cattolica del Sacro Cuore – Senior Legal of Counsel at PWC legal) gave an overview on the IDD guidelines and Ugo Di Iorio (Presales & Business Innovation Director at RGI S.p.A.) conducted the Tech Session with a DEMO of our solution.