Atos is a worldwide provider of information technology consulting, products and services.

Serving a global client base, the Group provides Consulting & System Integration services, Managed Services & BPO, Cloud operations, Big Data & Cyber-security solutions, as well as transactional services.

RGI and Atos have signed a Global Alliance agreement to conduct business together and to develop IT consulting and services in connection with RGI products and software and Atos' related professional services.
Close

Capgemini is a multinational management consulting corporation that provides IT services and it is one of the world's largest consulting, outsourcing and professional services companies.

RGI and Capgemini have signed a partnership agreement for the setting up of a Global Certification Program to identify a unique operative model to define roles and best practices with Capgemini as business partner of RGI solutions.
Close

Macros Reply, founded in Munich in 1999, is the specialist company for document management systems within the Reply Group.

Macros Reply uses innovative software to optimise its customers' business processes and it has a strong presence on German Insurance market.

RGI and Macros Reply set up a Local Partnership Agreement for Germany with the aim to sell and deliver to German Insurers project and solutions based on the RGI's PASS_Insurance suite.
Close
if($conta%1==0 && $conta!=$maxPartnerCat){ ?>
} ?>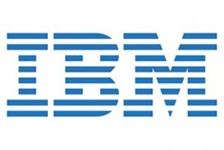 With close to 400.000 employees in more than 170 countries, and thousands of technology and business partners across the world, IBM is a globally integrated company that works across borders to give customers and partners access to the company's competence and advanced technological solutions world-wide.

PASS_Insurance on IBM PureApplication Systems
IBM PureSystems is a new class of expert integrated systems that combine the flexibility of a general purpose system, the elasticity of cloud and the simplicity of an appliance.

The IBM PureApplication System is a platform system designed and tuned specifically for transactional web and database applications.

This workload-aware, flexible platform is designed to be easy to deploy, customize, safeguard and manage.

Running RGI Group PASS_Insuranceon IBM PureApplication System can help you achieve greater agility, enabling you to adapt to workload spikes and to deliver new business capabilities.

The IBM PureApplication System helps you enhance control with the aim to reduce risk and ensure reliability.

The combination of RGI Group PASS_Insurance and IBM PureApplication System will help insurers in the implementation process of the PASS solution.

Accelerating implementation times and reducing operation and maintenance efforts result in fewer IT resources needed, lower costs, and a faster time-to-value
Close
if($conta%1==0 && $conta!=$maxPartnerCat){ ?>
} ?>